A father of the fatherless and a judge for the widows, Is God in His holy dwelling. God makes a home for the lonely… (Psalm 68:5-6a NASB)
PART 2
After a few more hours of sleep, I called the brave but frightened young woman back. "Well, you made it halfway. Try not to worry. We will figure this out," I said, trying to comfort her while also trying to wrap my mind around what was happening. She doesn't even know where her car is. Now how is she going to get here?
"Honestly I can't do this. I feel my blood pressure rising just at the thought of it," she answered. I reassured her I could make some calls and find the car, and I let her know I would send money for food. After calling three places, we located her car at an impound lot and made arrangements to have it towed. Monday morning, I shifted my focus to the interview.
Later that day, my case manager Kim and I spent more than an hour on Zoom, getting to know our prospective new client. (We'll call her Elisha.) Like so many young women we talk to, we saw fear, sadness, and uncertainty, but we also saw resilience, determination, hope, and a smile that lit up the room, even virtually.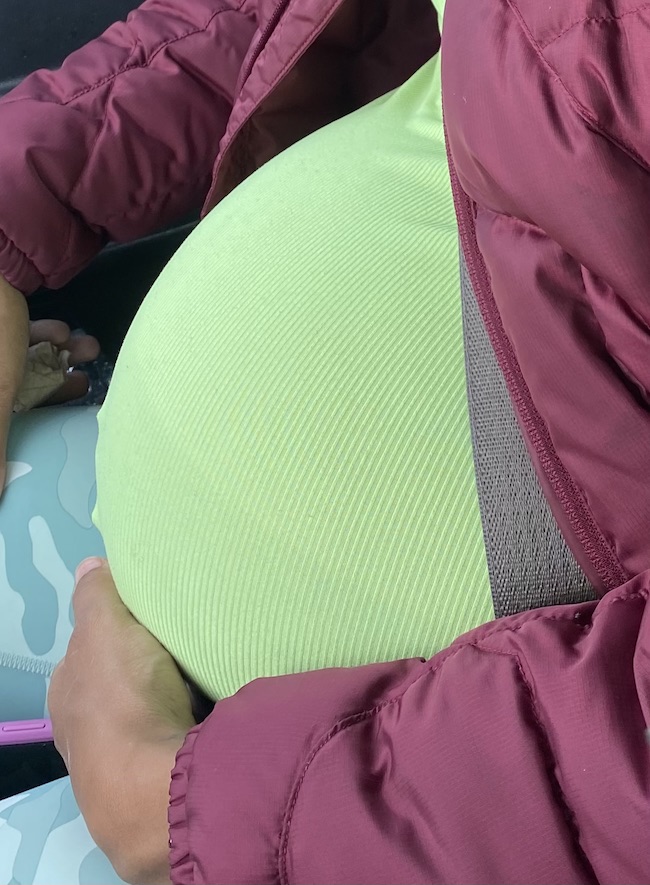 "It's a big yes from me!" wrote my case manager via text message. I laughed as I realized she had just sent the text to both me and Elisha rather than just me. Seconds later, Elisha was calling. As I picked up the phone, I heard her giggle softly then ask, "How did I do? Am I in?"
"Yes absolutely," I replied. "We are excited to have you. Although we usually don't inform people quite that way, I guess Kim couldn't contain herself." I quickly shifted gears to tackle the tough stuff. "Your car can't even be looked at until Monday, so I'm sending more money for hotel and food and I want you to rest," I said, carefully explaining the next steps. I suggested she pretend she was on vacation. "Watch movies, nap, and let me worry about the car. We can decide later if you will drive the rest of the way or if we will come get you," I added, optimistically.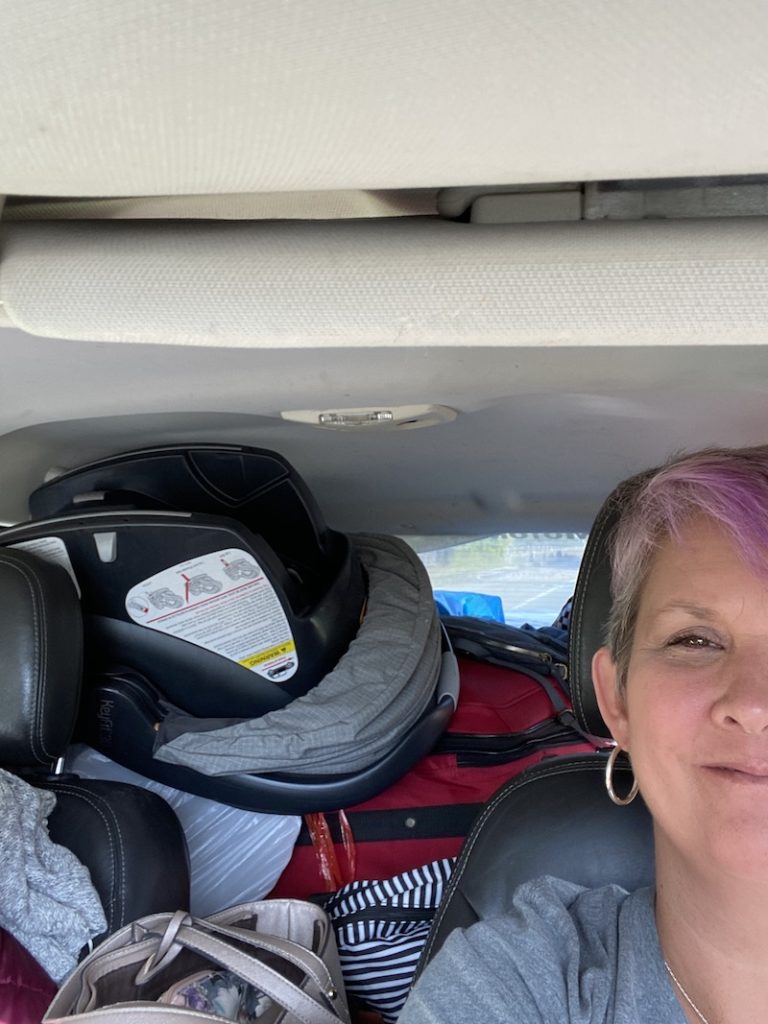 Of course, things rarely go as planned. Over the next 36 hours, Elisha went to the hospital twice for labor symptoms. By the time we got the car to the shop Monday and planned for repairs, we knew we would have to travel to Tennessee and pick her up. Knowing I would need a second person with me if she went in to active labor while traveling, I called our house mom lead and asked, "Paige, who do you think would go with me?" She suggested Carol, a new volunteer to the team.
At the time it didn't even cross my mind that Carol was a nursery/NICU nurse, but as we talked, I began to see what God was doing. "Carol, are you adventurous?" I asked just moments into our phone conversation. "How would you feel about going with me to pick up a resident whose having early labor symptoms?" Carol was all in, and within a few hours, we made the decision to fly to Tennessee, purchased tickets, and began packing. Early Tuesday morning, we flew to Memphis, drove to the hotel to pick up a very pregnant, uncomfortable Elisha, drove to the shop to pick up her car…which had to be completely repacked to fit all three of us for the road trip to Texas.
Elisha slept much of the way back, as Carol and I took turns driving. We arrived home late that night and had no idea what was about to happen next…
Stay tuned for Part 3 in our next blog post!
Women like Elisha often come to us feeling a wild mix of fearful and hopeful. They need a safe place to land, a place to call home and find peace that allows room in their heart and mind to begin to dream again. To begin to move out of survival mode and learn to thrive. But this doesn't happen without effective programming.
Amira's House is ready to open another room this year, pending adequate funding. Our monthly sponsors make this possible. Thank you so much to those who are already providing consistent support. As we prepare for 2022, we need an additional $2500 a month to provide consistent, high quality services for our clients. We could meet this goal with 100 donors giving $25/mo, 50 donors giving $50/mo, or 25 donors giving $100/mo. We know we will get there through the generous support of people like you. If you feel led to become a monthly sponsor or to make a one-time gift to the ministry, please click here to make a donation. Your continuous support matters and we are so grateful.
Until our next update, we pray you and your family have a peaceful and joyful holiday season!
Warmest wishes,
Rene Lackey
Founder & Executive Director
Amira's House Maternity Home